James Bond Fun Casino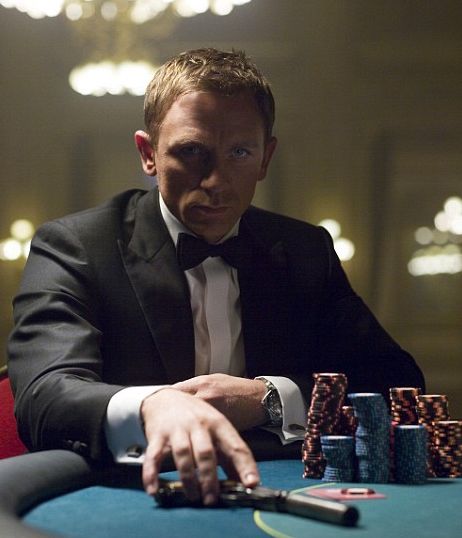 James Bond and Casinos go together like Champagne and Strawberries – the two are inextricably linked, and so it's no surprise that we are often booked to bring our casio tables to James Bond theme parties. James Bond parties are a lot of fun, and they are a brilliant idea for milestone birthdays and anniversary parties, because most people dress in tuxedos and evening dresses, so there's a real sense of occasion.
When it comes to charisma and sophistication, there really isn't any other character as cool as James Bond, and his appeal has so far spanned across five decades. It's little wonder that James Bond is such a popular party theme. It's so easy to throw a James Bond Night and you can be sure all your guests will dress to impress! You can easily turn a Fun Casino Night into a James Bond Night with a few simple ideas:
Set up a Cocktail bar serving Martinis, shaken, not stirred
Hire "Security Staff" for the door to check tickets prior to entry
Have a red carpet and ropes leading up to the venue
Have James Bond movie posters displayed inside the venue
Hire an Aston Martin DB5 or Vanquish to stand sentinel at the entrance to the venue, Great for photo opportunities and sure to impress
Play James Bond music inside the venue as guests arrive
Hire "Bond Girls" to hand out drinks to your guests as they arrive
These are just a few of the great ideas that can be used to make your James Bond party a huge success. Harlequin Fun Casino offer venue decoration and additional entertainment for all theme parties. Drop us an email today if you're organising a James Bond theme party or you're thinking about creating a similar theme. We've got all the props and decorations you need to transform your venue and make it look fantastic!