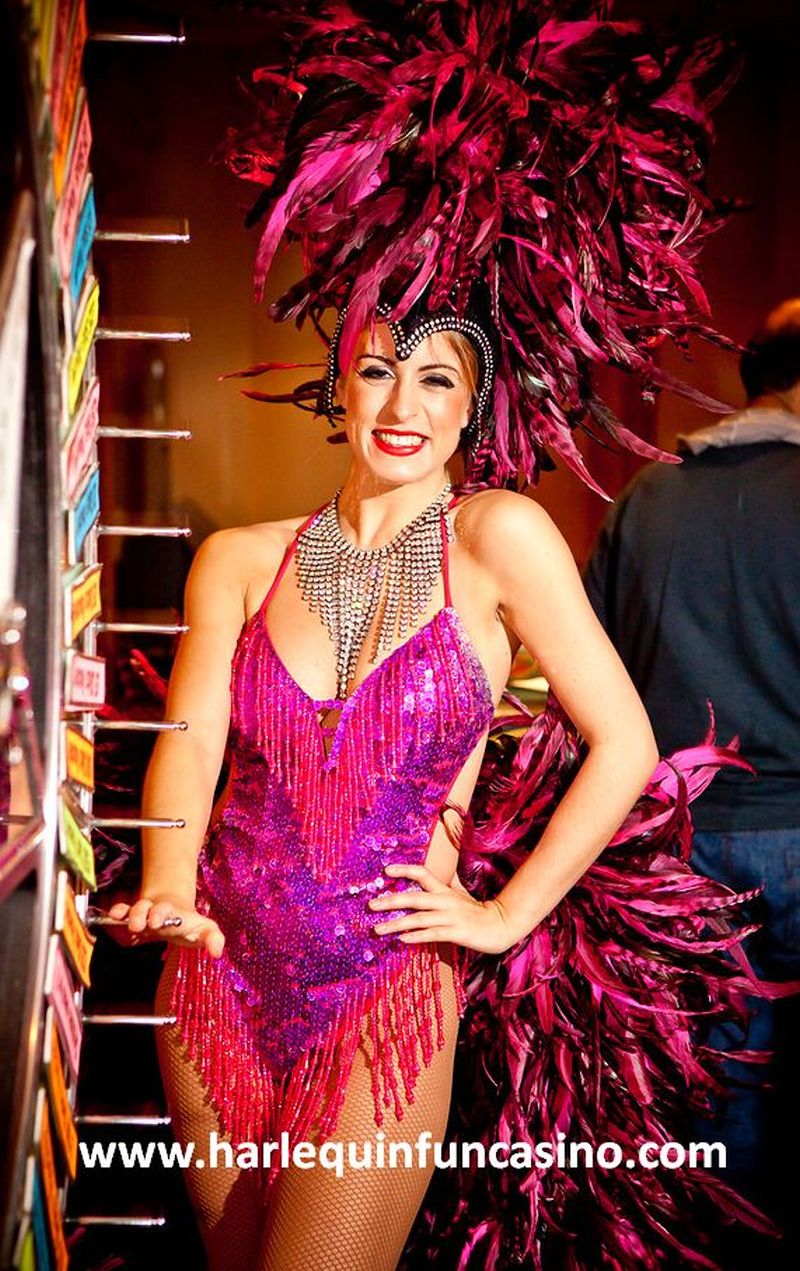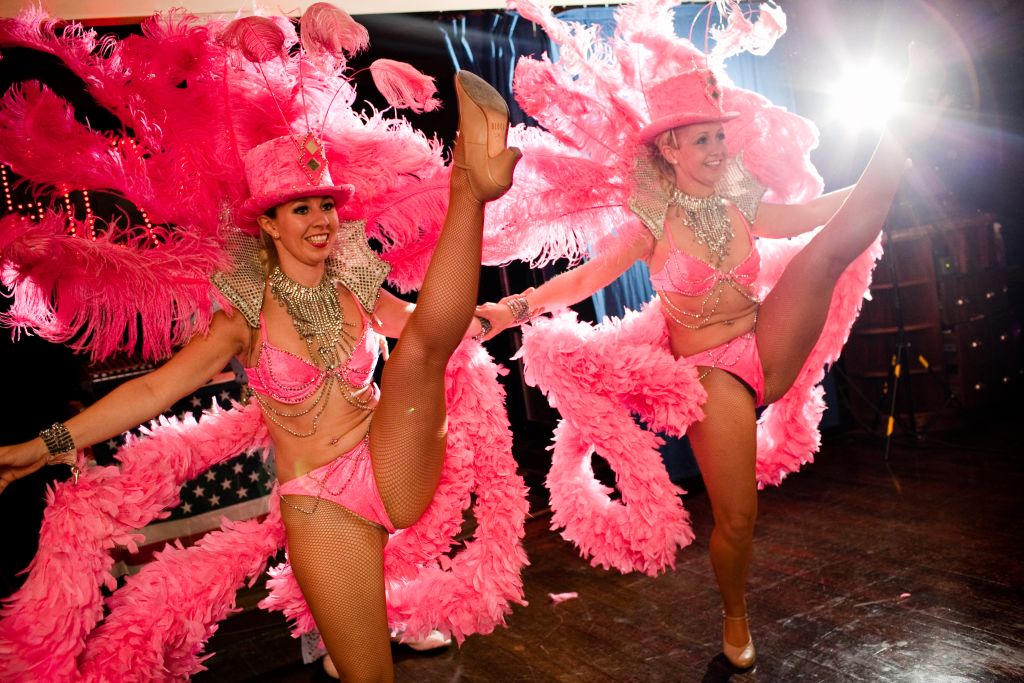 If you're throwing a Las Vegas themed party or Las Vegas themed wedding reception, why not let us add the magic of Las Vegas and hire some of our absolutely fabulous Las Vegas Showgirls to make the event go with a real bang and bring a bit of real-life Las Vegas Glamour? Our Las Vegas Showgirls are all professionally trained dancers, and will entertain you and your guests by posing for photographs, handing out Champagne and welcome drinks, handing out fun money for the fun casino tables and performing up to two fully choreographed show-stopping dance routines to Elvis's "Viva Las Vegas" or any other song of your choice. The impact the showgirls have on the atmosphere an event is palpable, and they always manage to make any party just a little bit more special just by being there.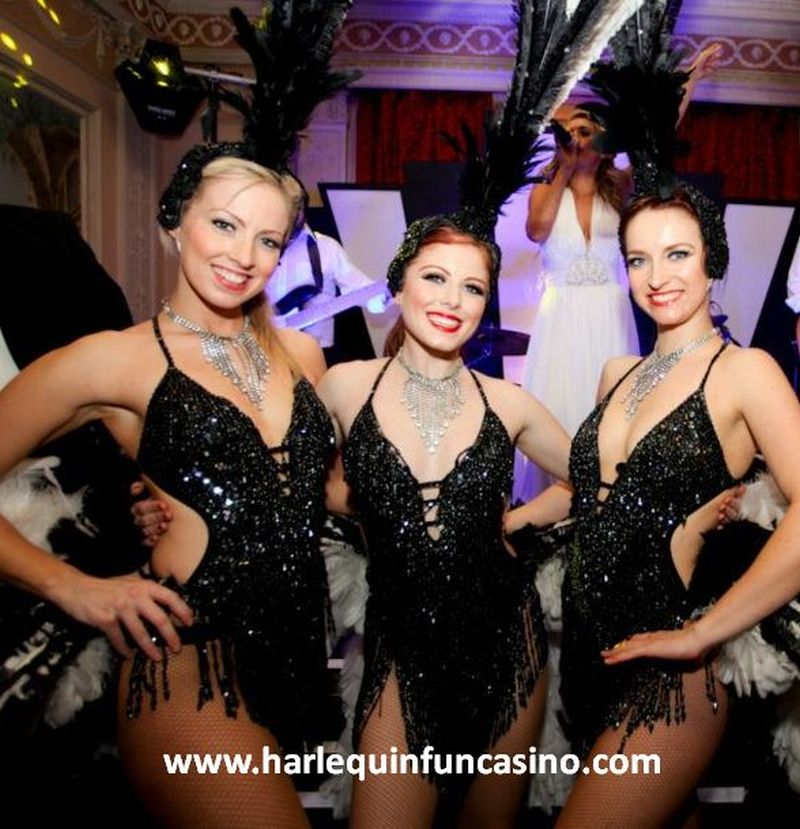 The girls can work alone, but for performances, they make much more of an impact in pairs, trios or quartets.
Our Showgirls' outfits are truly authentic and completely bedazzling! Each costume is made to a very high standard and cannot fail to wow your guests. Got a colour scheme at your party? Let us know and we'll do our best to colour co-ordinate with your decor! The girls will even perform a costume change mid-way through the night to give your guests a double whammy of sequins, feathers and Las Vegas glitz!
What's Included…
Up to three hours of appearance time
Meet and Greet guests as they arrive
Pose for photographs throughout the night
Hand out Champagne/Welcome drinks
2 dance routines throughout the night ("Viva Las Vegas" and "Diamonds are a Girl's Best Friend" for example)
Costumes to match or complement your colour scheme. (You choose a colour)