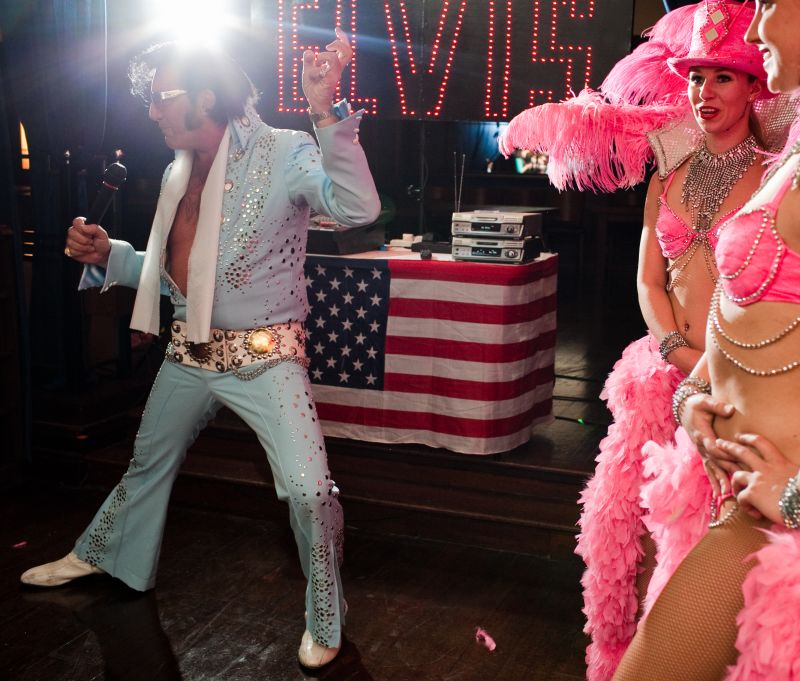 No Las Vegas Themed party is complete without a fun casino and if you're looking for smart and sophisticated fun for all your guests, a fun casino is the only way to go. If you're having a Las Vegas theme night, let us add the pièce de résistance to your party with full size, authentic casino tables for you and your guests to play Roulette and Blackjack for hours and hours without them having to lose a single penny on any bet!
Fun Casinos are excellent fun for all ages
They're a great alternative/addition to dancing
They're a really unique and enjoyable experience
With friendly & professional croupiers
Top quality equipment and immaculate tables
Hours and hours of "risk free" casino fun
Outstanding quality of service and value for money
If you haven't had the pleasure of attending a fun casino party before, take a look through our website at the casino tables we use. They are the same size as those found on any casino floor, and finished in exactly the same way. A fun casino always creates a buzz of excitement at a party, and the atmosphere surrounding the casino tables in play is utterly electric.
At a fun casino, we hand out "fun money" to all of your guests which they bring to the tables and exchange for casino chips. They then use their chips to place bets. At the end of the night, we announce who the best players have been – it's as simple as that.

High Quality Las Vegas Casino Tables
Our fun casino tables are full size, just the same in look and style as those you'd find on the gaming floor in a Las Vegas casino. We try and keep our casino parties as authentic as possible, so we use cards, chips and accessories that have been purchased directly from Las Vegas. In fact, the playing cards we use on our Blackjack tables, have actually been used in play on the casino tables in Las Vegas! We have a wide selection of used cards, from Caesars Palace, Bellagio, MGM Grand, Planet Hollywood and many more. If you have a favourite casino, let us know before the party, and we'll do our best to get those cards in for you. When we say authentic, we really mean authentic, our attention to detail and genuine love of what we do is what sets us apart from so many others.
Our Roulette Wheels are full size too of course, an have been hand-made from Mahogany and Rosewood. Every image on this website depicts our own tables, and since we reupholster our tables regularly to keep them fresh and clean, they always look as fresh and as new as the day they were made. (The image on the left depicts one of our Roulette tables just before we opened the casino at an event in March 2011.)
Harlequin Fun Casino are your first choice for Las Vegas parties – we're regular Vegas goers ourselves, so if anyone knows how to drum up the atmosphere and buzz of a night in Las Vegas, it's us. If you'd like some casino tables at your event, call us today for a no obligation quote.