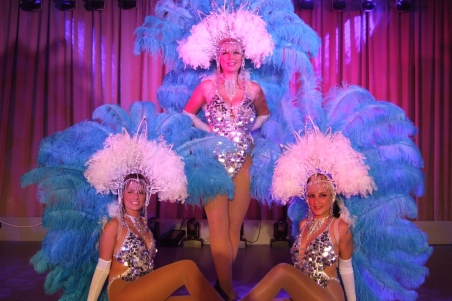 If you're planning a theme party, let Harlequin fun casino hire help you make your event a roaring success!
Our fun casino tables make a great addition to a whole host of themed nights, including James Bond theme party, the Hollywood Red Carpet theme, a Ratpack theme, and of course, the Las Vegas theme to name but a few. Having Harlequin's fun casino tables at your event creates a buzzing atmosphere for you and your guests, but with our themed packages, you can go all out and create an environment that is bound to impress. There's so much you can do to theme your event, and in our experience, the most effective way to
We can put up a few banners and balloons, or we can go all out and turn your venue into something truly spectacular! The choice is yours. You tell us what you'd like us to do, and we'll get it organised for you! We can supply otherentertainment to compliment your theme, such as live bands, magicians, showgirls, can-can dancers, Elvis Impersonators, Marilyn Monroe lookalikes and much more. We'll organise the entire night for you, so you won't have to worry about a thing.
Whatever you're planning, let us help you turn your fun casino party into something even bigger, better and brighter for a night none of your guests will ever forget.
James Bond 007 Secret Agent Theme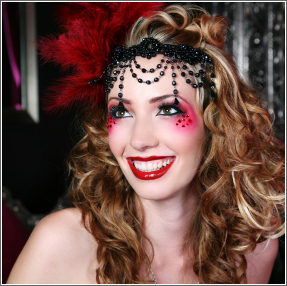 A great idea for corporate events and charity fund-raising events, the James Bond theme always goes down well. It's a great theme to use if you're organising a black tie or cocktail party, as it encourages your guests to dress up for the event. The James Bond theme and a fun casino go hand in hand, and it's always a winning combination.
Hollywood Red Carpet & Oscar Party Theme
Always a winner, the Hollywood Red Carpet theme is great for birthdays, Summer Balls and parties and is a great way to add a touch of glamour to your event. We're in touch with some great entertainers who specialise in Hollywood parties, including lookalikes and impersonators. A Hollywood fun casinois the finishing touch to your Hollywood themed party.
Las Vegas Theme
Everyone loves Las Vegas, and a Las Vegas fun casino party is fun to organise and even more fun to attend! There's lots of ways to create the feel of a Las Vegas Casino at your party, and a fun casino is one of the best ways to do it!